G'day all,
I'm asked a lot w
hat it's like to be a US-trained doctor working as an OB/GYN in Australia and New Zealand and it's a question I love to answer.

First, a bit about me. I'm from Buffalo, New York; I completed my OB/GYN residency at Magee Women's Hospital at the University of Pittsburgh (Pennsylvania) in 1990 and went directly into practice that same year (I have been board certified since 1992). In 2005 I lost my mother and that year I realized I did not want to work so hard at the "business" of medicine. I had a Gynecology practice in the Finger Lakes area of New York, but no life. I went to work early, got home late, had dinner, watched a bit of TV, went to bed, and then did it all again. I told my patients to take care of themselves, but I wasn't taking care of myself. I had kept a postcard from Global Medical Staffing and that inspired me to take action. I told Molly (my partner) to start planning; I brushed up on my OB work and in 2007 we took a locum tenens assignment with Global. It was a step that reinvigorated me and I got my life back. Now, I just practice medicine—which I love.


Since 2007, I have worked in the Caymans, on both islands in New Zealand, in two Australian States (Western Australia and Tasmania) and in Australia's Northern Territory. I have loved each location and have traveled extensively before, during and after assignments. I personally prefer a six-month assignment, but many, many locums work for a year or more.

Working in the Southern Hemisphere has opened my eyes to medicine as it is practiced in other countries, including the UK, Singapore and India. Our American viewpoint is very welcome, but the UK Royal College Guidelines are first line as well in our field. It's a breath of fresh air to see and learn other viewpoints (no, we Americans don't know it all! There is definitely more than one way to "skin a cat"!).
The residents in New Zealand and Australia are a hard-working bunch. The hours are civilized, with morning report at 8:00 a.m., rounds at 8:30, clinics or surgery 9-12 and afternoon clinic or surgery from 1:00 until you go home at 4:00 p.m. Your call is 8:00 a.m. to 8:00 p.m. in Labor & Delivery, then the night person takes over and you go home. After a week of nights you generally have a week free.
Australia and New Zealand are obviously first-world countries, but I have had some third-world experiences. The Aborigine population, for instance, does not embrace preventive medicine. You'll also likely treat some of the many immigrants from Asia and the Middle East. You'll see and care for some interesting cases here, but your USA training will ensure you're up to the task. In Australia, the junior staff are equal to USA residents from year 1-4, but they call themselves registrars and resident medical officers—all doctors in various levels of skill. Some may have been specialists in other countries but need to repeat their training to obtain full medical registration here. Or are general practitioners but want to work remotely and are up-skilling in the specialty.

Now about travel. I have ventured through much of Australia and New Zealand (and beyond)—yes, you'll have lots of time to explore! The exotic country of Bali is a great weekend getaway. My favorite spots in Australia are Tasmania and the the "Bungle Bungles" in the Northwest portion of the continent. Darwin (in the Northern Territory) is on the water and just beautiful—like Florida or even Pebble Beach in California—but weejkend getaways in the outback desert are close. We were there in the rainy season still saw the sun a lor. For a portion of the year, we can't swim in the ocean because of jellyfish and crocs (don't worry, there are signs posted!) but we still enjoyed the huge 50-meter pools every day.


If you work in Australia, be sure to visit Uluru (that big red rock - Ayers - in the center of the country) and ride camels, swim with whale sharks, dive the Great Barrier Reef, taste all the different wine regions, fly into remote Tasmania by bush plane, climb the remote rocks in Kakadu Park and see rock drawings from 50,000 years ago, ride the Indian Pacific Railroad East to West or The Ghan train North to South, climb the Hanger Bridge and visit the Opera House in Sydney, descend into a gold mine, sail on an America's Cup boat in Queenstown, hike New Zealand's great walks, helicopter onto a glacier and walk on blue ice at Fox Glacier in New Zealand's Southern Alps, stand next to penguins all over the place....I think I've made my point!

A locum tenens assignment is the adventure
of a lifetime; just keep your mind open, expect the unexpected, and learn ways to "be a good guest". I miss family and friends, but I keep in touch via Skype, email, Facebook and phone calling cards.

That's it for now, except this: Do it, do it, do it! One doctor in particular (who is just finishing her residency training) asked me about working as a locum and I told her the same thing. She has lots of time to eventually "get established and become one of the rat race."


Cheers,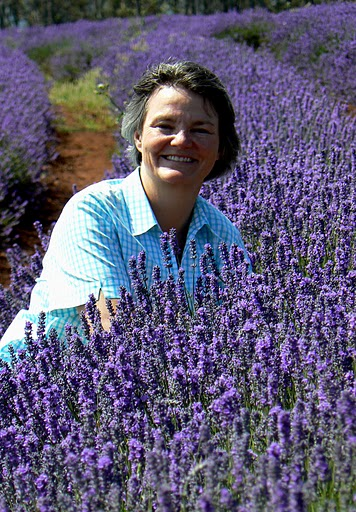 Kathy Starkey & Molly Evans
Dr. Kathy Starkey, an OB/GYN, and her partner, Molly Evans, have chosen locum tenens as a permanent lifestyle. They're preparing to head out for their eighth assignment with Global Medical now, and their previous adventures have taken them to New Zealand's North and South Islands, the Cayman Islands, Western Australia, the Australian island state of Tasmania, and the Top End of Australia in the Northern Territory.